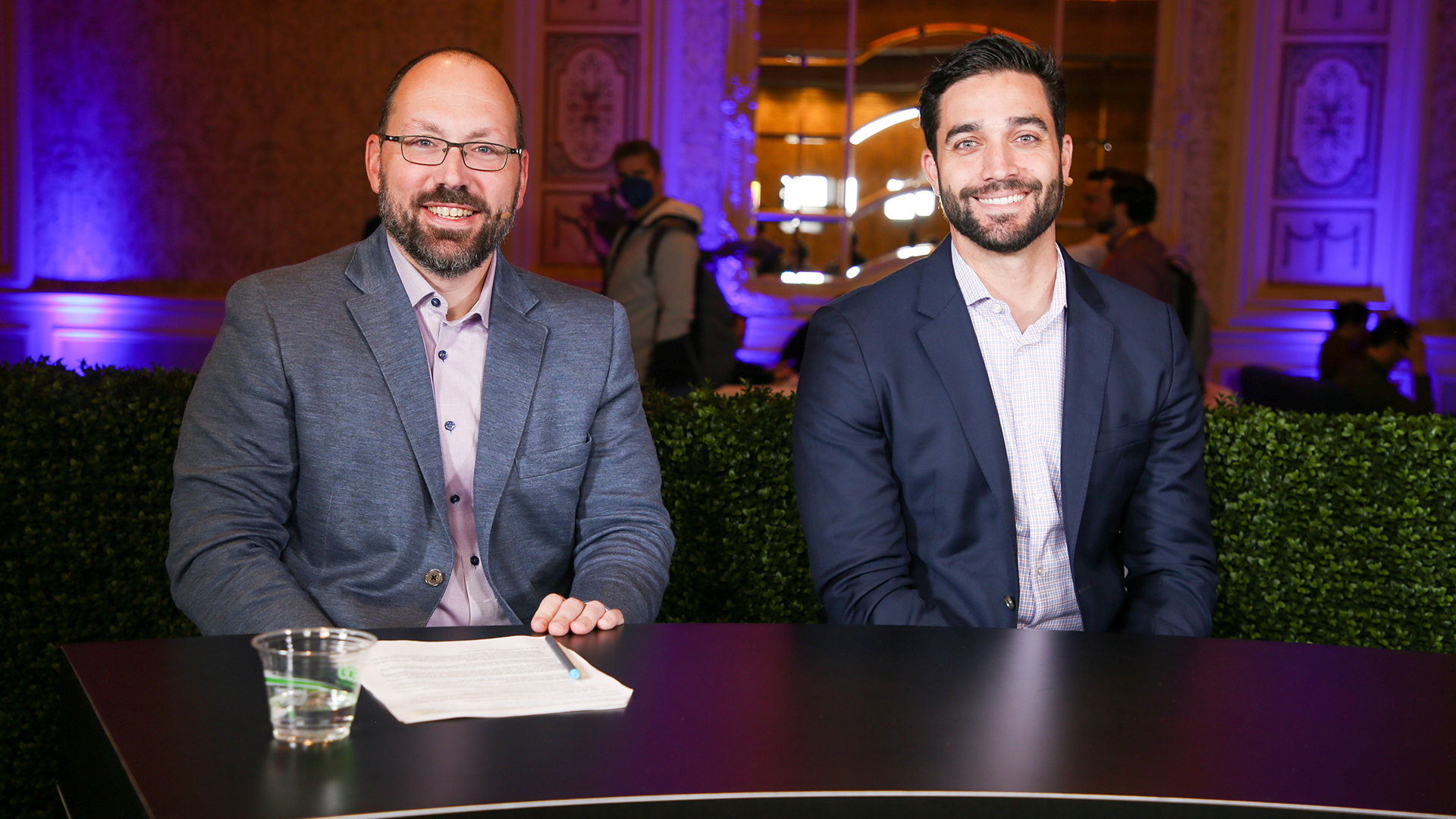 During the recently-concluded AWS re:Invent gathering in Las Vegas, executive leaders from a broad cross-section of the enterprise world were given an opportunity to participate in The Executive Summit.
Participants learned about the latest advancements and business outcomes generated through cloud computing. TheCUBE, SiliconANGLE Media's livestreaming studio, conducted a series of exclusive interviews with executive leaders during the Summit, in addition to the nearly 100 livestreamed conversations from the main event during the week.
The Executive Summit interviews with Amazon Web Services Inc. and Accenture PLC executives and customers covered a broad range of topics during the AWS re:Invent conference. (* Disclosure below.)
Here are three insights you might have missed:
1. Cloud usage is reshaping the procurement and budgeting process for the U.S. Army.
While private industry has become accustomed to consuming cloud resources in a "pay by the drink" model, this process has been difficult to adopt for U.S. government agencies. Federal government contracts are traditionally structured in a broad, fixed-priced model with little flexibility for purchasing specific cloud services.
"The Department of Defense is accustomed to buying hardware," said Paul Puckett (pictured, right), director, enterprise cloud management agency for the U.S. Army, in an interview with theCUBE. "We make these big bets on big things to live in datacenters, so when we talk about consuming cloud as a utility, there's a lot of fear there because you don't really understand how to pay for something by the drink. When you look at the budgeting process of the DoD, there really is not that much of an incentive for efficiency."
However, though its work with Accenture Federal Services, the U.S. Army has embarked on a journey to better understand cloud costs and explore optimal ways to use specific resources.
"We have a tool called CloudTracker we deployed for the Army at a number of different classifications, and you get a full 360 view of all your cloud utilization and cloud spend within 24 hours of it occurring," said Justin Shirk (pictured, left), managing director and go-to-cloud market lead at Accenture Federal Services in a conversation with theCUBE. "That really enables better decision-making in terms of purchasing plans and reserved instances and other sorts of AWS-specific tools to help you save money."
Here's theCUBE's complete video interview with Paul Puckett and Justin Shirk:
2. Sustainability has become a prime topic of conversation at AWS.
It was notable that AWS Chief Executive Officer Adam Selipsky led off his two-hour keynote address at re:Invent this year by talking about sustainability. The company has set a goal to power its operations with 100% renewable energy by 2025 and aims to be water positive by 2030. In March, Ecopetrol SA, Accenture and AWS jointly announced an open platform for water intelligence and management to advance sustainability.
"Through this platform, we are attacking the audacious goal of water sustainability, which is going to be a huge problem for humanity that everybody needs to solve," said Karthik Narain, lead for Accenture Cloud First at Accenture, in an interview with theCUBE. "The goal is to reduce freshwater usage by 66% or to zero."
AWS also believes that cloud technologies can play an important role in making sustainability goals happen. Cloud initiatives that democratize access to data and development of carbon footprint tools are two of the ways that AWS is addressing sustainability.
"We did a survey, and 77% of users we surveyed said they could accelerate their sustainability goals by using cloud," said Tanuja Randery, managing director for EMEA at AWS, in her interview on theCUBE. "In many cases, they haven't cracked that, and we can help."
Here's theCUBE's complete video interview with Karthik Narain and Tanuja Randery:
3. A modern platform advances the rollout of digital therapeutics for Pfizer.
A growing number of companies have been actively involved in the development of digital medicine therapies or digital therapeutics, clinically evaluated software and devices that can be used in the treatment of various diseases. One such company is Pfizer Inc., the American pharmaceutical and biotechnology giant. Pfizer has been focused on building a modern platform for delivering new digital therapeutics, and it has perhaps become best known for its delivery of a widely administered COVID-19 vaccine.
Last year, Pfizer announced a partnership with AWS to leverage machine learning tools for predictive maintenance in its clinical manufacturing processes. The pharmaceutical giant is also seeking to automatically extract and ingest data from a library of legacy documents to support new lab experiments.
"Pfizer is making a huge investment in digital medicine therapies that are delivered through smart devices, through wearables using technology that didn't exist before," said Wes Barnes, senior director at Pfizer Digital Solutions, during an interview with theCUBE. "That wouldn't be possible without the platform that we've built. Over the past year we've come a long way, but I think that we've effectively set the table for all of the things that are yet to come."
Here's theCUBE's complete video interview with Wes Barnes and Jon Harrison, managing director at Accenture PLC,:
To watch more of theCUBE's coverage of the AWS Executive Summit at re:Invent conference, here's our complete event video playlist:
(* Disclosure: TheCUBE is a paid media partner for the AWS Executive Summit at re:Invent conference. Neither Accenture PLC, the sponsor of theCUBE's event coverage, nor other sponsors have editorial control over content on theCUBE or SiliconANGLE.)
Photo: SiliconANGLE
---
Show your support for our mission by joining our Cube Club and Cube Event Community of experts. Join the community that includes Amazon Web Services and Amazon.com CEO Andy Jassy, Dell Technologies founder and CEO Michael Dell, Intel CEO Pat Gelsinger and many more luminaries and experts.