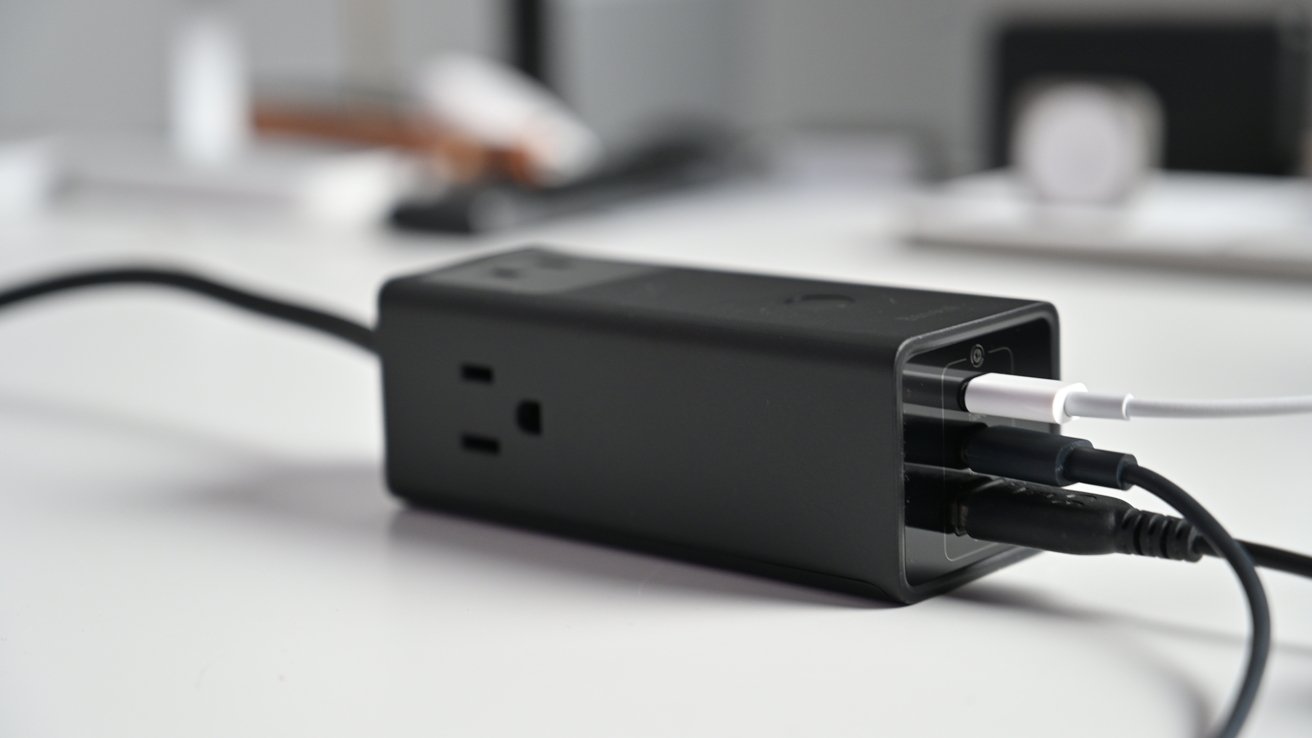 AppleInsider may earn an affiliate commission on purchases made through links on our site.

Powering multiple devices doesn't mean you need to use multiple outlets, as the new Baseus PowerCombo Pro 40W Power Strip provides connections so your iPhone, iPad, and four more device can charge at the same time.
If you're recharging a lot of devices at home, most setups have a charger here, a cable there, and it can be hard to find a consistent spot to charge your iPhone. Those who care about a tidy workspace may not necessarily want many cables trailing from their desk to multiple power outlets either, and probably don't want that many chargers in view to begin with.
The unit has three built-in AC outlets as well as a pair of USB Type-C and one USB-A output, which can all be used simultaneously. What's more, you can fast charge devices that can take the power, at up to 40W.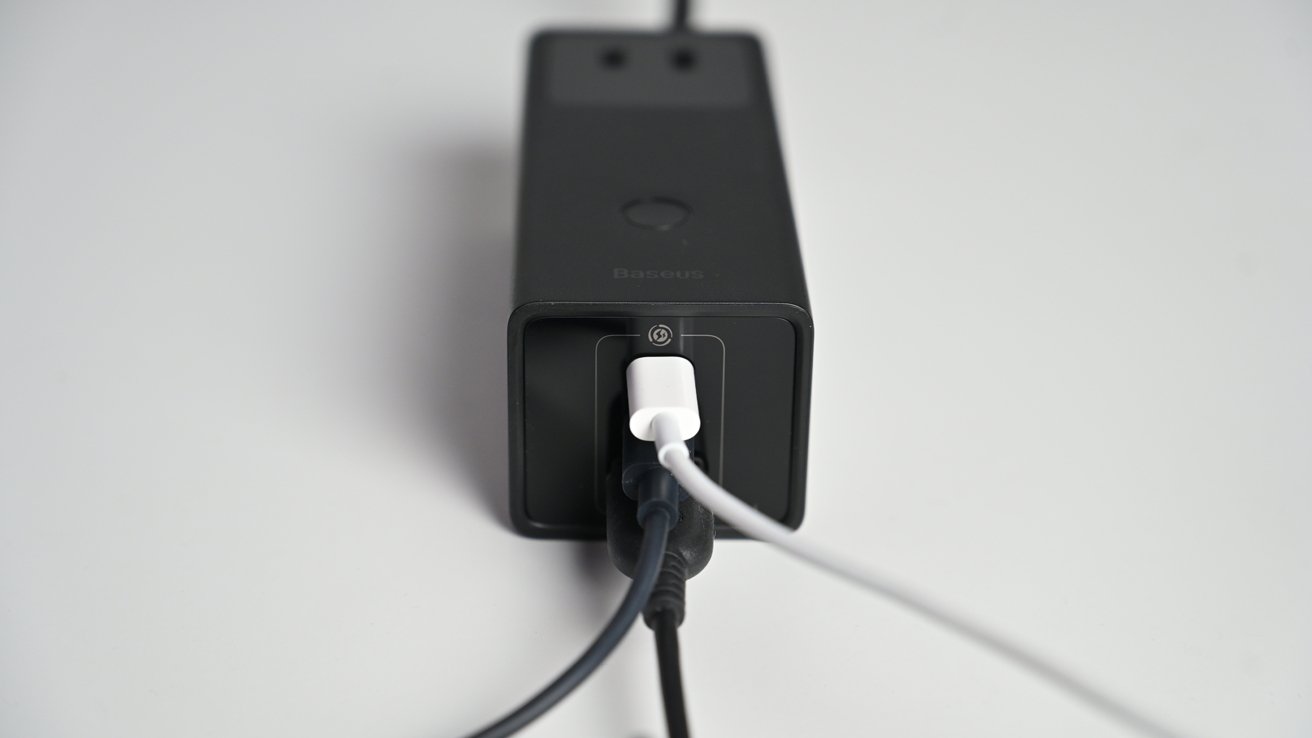 Set it up on your desk with your MacBook through the pass-through AC plug, and more! Or, charge every iPhone and iPad you have in the house, off one wall outlet. And, if you're on Amtrak, you've got an AC socket you can use, so in that hour commute, you can charge up all your gear, and your seat-mate's too!
The possibilities are endless, and limited only by what cables you have.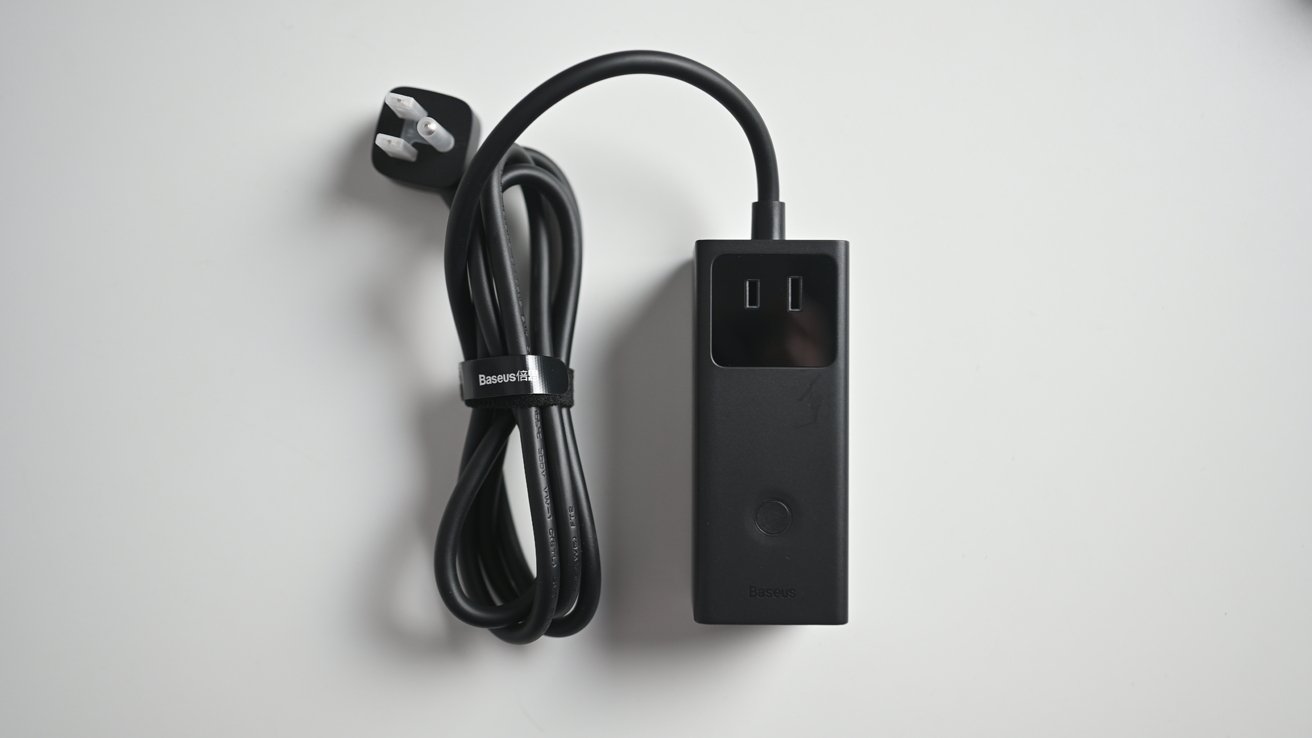 And, it protects your devices too. It also has advanced safety protection from power surges or strikes due to bad weather.
Baseus' self-developed BDIP technology tests the power status up to 86,400 times per day, and can cut power in a tenth of a second if it detects overloading, overcurrent, overvoltages, and undervoltages.
The Status Halo LED on the top is used to turn the strip on and off with a tap, as well as to indicate the status of the device, so it's easy to see if the outlet has power. A solid blue light means power is on, a slow pulse means there is high power charging underway, and a quick pulsing indicates abnormal charging to tell you quick that there's a problem.