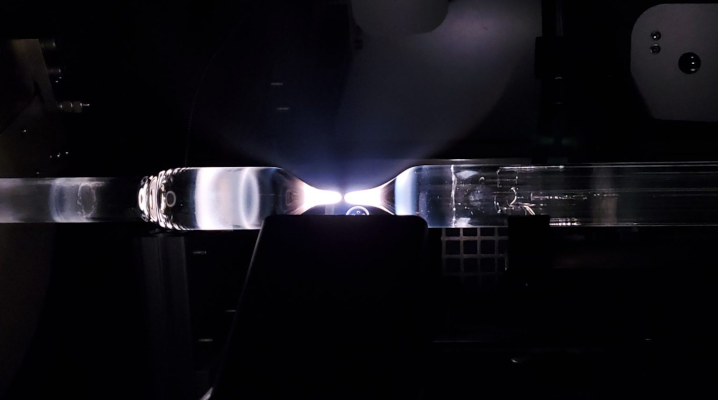 Microsoft Corp. has acquired Lumenisity Ltd., a startup developing high-speed optical cables for data center and carrier networks. 
Microsoft announced the acquisition today. The company didn't disclose the transaction's financial terms, but detailed that it plans to use Lumenisity's networking technology to enhance its cloud infrastructure. 
"The acquisition will expand Microsoft's ability to further optimize its global cloud infrastructure and serve Microsoft's Cloud Platform and Services customers with strict latency and security requirements," said Girish Bablani, corporate vice president of Azure Core at Microsoft. "The technology can provide benefits across a broad range of industries including healthcare, financial services, manufacturing, retail and government."
U.K.-based Lumenisity was launched in 2017 as a spinoff from the University of Southampton's Optoelectronics Research Centre. Since then, the startup has raised £12.5 million in funding to commercialize its technology. Lumenisity's flagship product is a network cabling system called CoreSmart that promises to provide higher performance than traditional fiber optic links. 
Historically, data center operators used copper network cables to connect their servers with one another. Today, fiber optic cables are used instead of copper wiring in situations where optimizing speed is the priority. Fiber optic cables can transmit information faster and more reliably between servers.
A fiber optic cable consists of several parallel glass fibers coated with plastic. Data travels through the glass fibers in the form of light, whereas traditional copper wires transmit data as electricity. Light travels faster through glass than electricity through copper, which is why fiber optic cables provide higher network speeds.
Lumenisity's CoreSmart technology promises to provide even better performance than fiber optic links. Moreover, the startup says, its technology can potentially make data center networks more secure. 
A CoreSmart cable is similar to standard fiber optic links in that it contains a collection of glass fibers. The primary difference is that the center of the cable is hollow. Data travels through a CoreSmart-powered network link's hollow center 50% faster than via fiber optic links, according to Lumenisity.
The increased speeds promised by the startup are partly the result of reliability optimizations built into its technology. Thanks to those optimizations, companies can send more data over a CoreSmart cable at once than would otherwise be possible.
Data is encoded into beams of light before it's transmitted over an optical network link. The more powerful the light beams, the more information can be sent over the network at once. In practice, however, data center operators must limit the amount of information that is sent via optical cables due to a phenomenon known as chromatic dispersion.
Chromatic dispersion causes the light beams that travel over a fiber optic link to interfere with one another, which leads to network reliability issues. According to Lumenisity, its technology mitigates the issue to a large extent. CoreSmart cables are less prone to chromatic dispersion, which allows them to transmit more powerful beams of light than fiber optic links support and thereby deliver faster network speeds.
Microsoft didn't specify how it plans to apply Lumenistiy's technology in its infrastructure. However, one possibility is that the company will use CoreSmart cables to optimize network traffic between its cloud data centers. Lumenisity claims that CoreSmart's performance makes it possible to move network traffic between cloud locations with less latency than using competing technologies.
Besides increasing network speeds, the startup's technology can potentially also improve cybersecurity. According to Lumenisity, CoreSmart may make it simpler to implement an emerging breach detection approach known as quantum key distribution. The method applies concepts from quantum mechanics to detect hacking attempts.
"For the public sector, HCF could provide enhanced security and intrusion detection for federal and local governments across the globe," Bablani said. "And with the rise of the digital economy, HCF could help international financial institutions seeking fast, secure transactions across a broad geographic region." 
Photo: Microsoft
---
Show your support for our mission by joining our Cube Club and Cube Event Community of experts. Join the community that includes Amazon Web Services and Amazon.com CEO Andy Jassy, Dell Technologies founder and CEO Michael Dell, Intel CEO Pat Gelsinger and many more luminaries and experts.